Education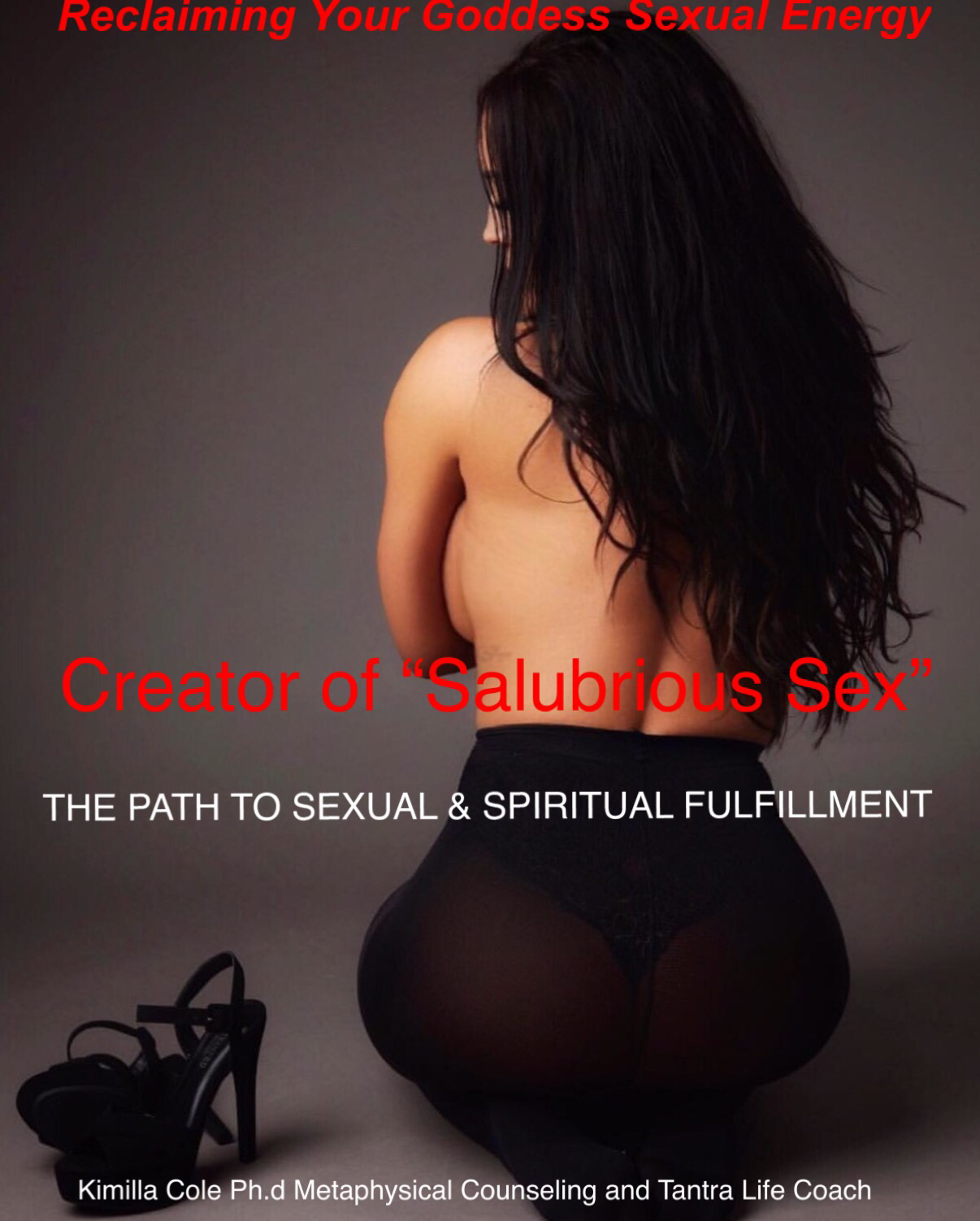 Kimilla Cole is a long time lover of education that has given her the path of true passion and soul purpose.
Licensed Skin Care Therapist/ License in Oregon,Washingtion, Nevada, California and Alaska
Licensed Wax Specialist( specializing in mens waxing)International Trainer for Nufree Mens Hair Removal and Grooming
Plastic Surgeon Skin Therapist/ Las Vegas, Nevada
Licensed Manicurist/License in Oregon,Washington,Nevada,California and Alaska
Certified Reflexologist, Licensed in Washington
Certified Hynotherapist/Certified Intimate Hypnosis/Erotic Hypnosis/ Northwest Hypnsois Academy Portland,Oregon
Certified Reiki Master/Internationally Trained
Certified Holistic Sex Coach/ Creator of "Salibrious Sex" The Path to Sexual and Spiritual Fulfillment"
WombCare/ Energy Healing for Womans Reproductive System CARE
Certified Intuitive Tantra Practitioner/Experience the Art of Sacred Sensulity
Certified World Tantra Practitioner/Association of World Tantra Practitioners
Certified Kundalini Energetics Therapis/ Kundalini Yoga Academy
Certified Thai Yoga Bodyworker/SomaVeda College of Natural Medicine (Member and Minister of Native American Indigenous Church)
Certified Tradiional Thai Spiritual Bodywork (Thai Massage Nuad Boran) A system of massage that deals with energy, yoga stretches and pressure points.
Certified Urban Kama Sutra for Men (Pslam Isadora) Sex and Relationship Expert
Certified "Porn Yoga"Practitioner Joseph Kramer Sexological
Certified Acupressure Therapist/ Oregon School of Massage
Certified Yoga Renew Yoga Teacher 200 hrs/ YogaRenew San Diego, California
Certified Orgasmic Yoga Teacher
Certified Law of Attraction Life Coach and Transformational Life Coach
Certified Holistic And Wellness Life Coach/ Nesta Academy
Certified Vegan and Raw Food Consultan/t Living Food Academy Eureka,Californa
Certified Chakra Balancing Practitioner
Intuitive Body Therapist Portland, Oregon
Licensed Spa Therapist International Dermal Institute
Certified Physio/Spiritual Massage Therapist/ Universal Life Church Minister
Certified Massage Therapist (State of Califorina)
Certified Relaxtion Therapist/ Strafford Career College
Fusion Tantra Certified Practitioner/ Costa Rica
Certified Tantra Mastery for Men/ Orgasmic Empowerment for Women/ Legendary Lovers/ Helen Nista Academy of Tantra Austraila
Millionaire Yoga Therapist Dr.Pilla Academy of Spiritual Science and Yoga/ Costa Mesa. Ca
Certified Goddess Diksha Energy Transfer/ Dubai
Certified Siddhi Master/Sedona Arizona
Sex Magic Power Energy Attunement Master(this is a highly protected field of energy work) Ramon Martinez Intsitute of Energy Healing/ Spain
Certified Sexological Bodyworker/ Certified Sexpert and Sex Coach Lovelogy University (Licensed in The State of California)
Bondassage (for lovers at home)
Sensual Domme-ssage Pracitioner/Tantra with Sensual Domme/ Psychology of Fetish
Certified Sexual Surrogate (State of California)
The Institute of Advanced Human Sexology and The Institute for Somatic Sexology/Sexual Surrogate
Peer Wellness Specialist and Substance and Abuse Counselor with Holistic Yoga/ Portland, Oregon
Bachelors of Metaphysical Science,B.Msc. and Masters of Metaphysical Science,M.Msc/ University of Sedona
My PROUDEST DEGREE! Doctor of Philosophy, PH.D., specializing in Metaphysical/Holistic Counseling.
YES. I am really am a Doctor and I proudly display that and open to you as a client/patient.
Come learn a beautiful life of bliss and passion, MIND, Body and Soul......
Kimilla Cole
Sacred Intimate,Tantra Therapist and Doctor of Philosophy in Metaphysical/Holistic Counseling, PH.D